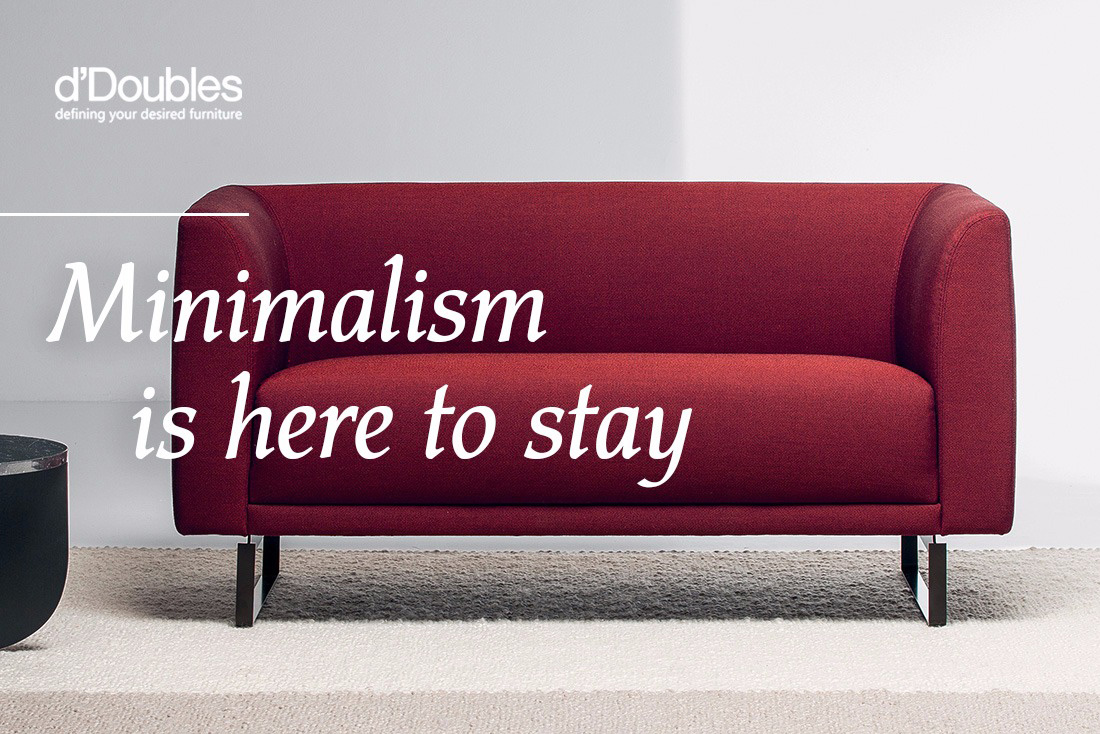 24 Aug

Minimalism is here to stay

Minimalism had dominated the modern design industry over the past decade, eminently galvanised by the upscale popularity of Apple's aesthetic which had guided our perspective of beauty for years. Despite the recent upsurge of Maximalism designs in the year 2018 on Milan Design Week, Minimalism is still here to stay in the modern world of home design through its timeless beauty of sophistication and sleek.

During the Milan Design Week 2018, we had seen fresh, innovative minimalistic designs with an overlap of contemporary concepts, open to sharing design information with the world. Being inspired by the incredible ideas of top designers around the world, we had incorporated these remarkable ideas to our showroom located at 61 Tai Seng Avenue.

d'Doubles aims to serve its customers by keeping up with the latest and most innovative home design trends around the world and providing wondrous furniture solutions to our customers.

Nonetheless, let us look into the ways that we could transform your existing homes into a minimalistic paradise with the use of inspiring furniture products carried by d'Doubles.

Sticking with simple, minimalistic furniture

Wanting to transform your existing home into minimalistic paradise? Choosing only the simplistic furniture with clean, modern lines would be the best decision for the minimalist design scheme. From your dining tables, chairs, beds to your side tables, you would not want to choose furniture that does not have a modern vibe or that is highlighting traditional patterns or designs.

<Editor's Recommendation: LaCividina's Accursio Table>

By the Designer Antonino Sciortino
Available in round, square or rectangular tops, the Accursio collection is a good benchmark for the minimalistic setting in your home or even in contract use. Creating a myriad applications and pairings is a breeze with this series. With different heights and dimensions – even extra-large, it can be crafted to suit any use, space or setting. Characterized by its handcrafted cross-shaped tubular steel base, it comes in a variety of colors.
The clean, modern lines of this simplistic yet sophisticated furniture had definitely made an impression with their eye-catching, unique furniture in various hues.
Quality over quantity
The challenge of working with the minimalistic aesthetic is working with the minimal. Making sure each piece of furniture brings out the aesthetic intended, well-made with premium materials that are built to last and withstand daily use.
<Editor's Recommendation: Crassevig's Bias Table>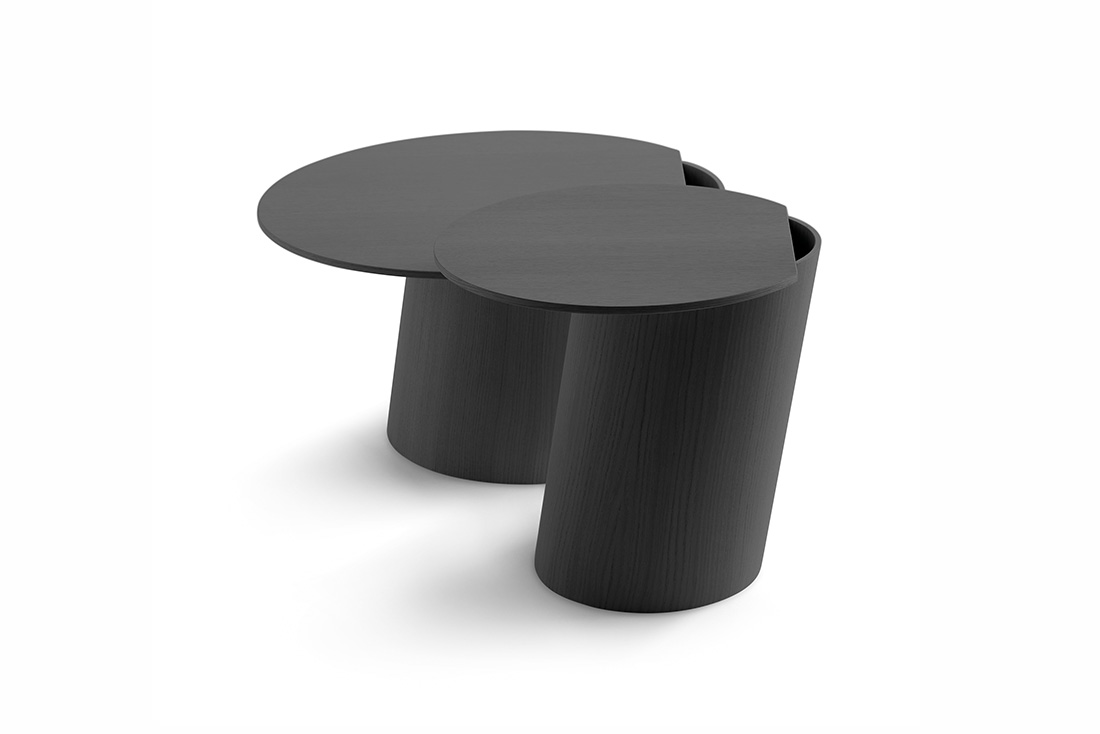 By the designer Geckeler Michels
Constructed with premium oak, this small table is hand crafted into simple and clean lines. The excellent workmanship is further expounded upon, translating into a unique design and aesthetic. The base is offered in a 30 cm or 50 cm diameter without any visible joints, allowing it to withstand the wear and tear of daily use while clearly display the open grain finishing that represents the simplicity of wood.
Back to nature
Almost by stealth, natural materials had made a comeback in every aspect of the interior, fixtures and finishes. Allowing decor pieces and furniture to be texturised with better looks, touch and smell accompanying the minimalistic aesthetics for your home paradise.
<Editor's Recommendation: Sitia's Chantal>
By the designer Pergentino Battocchio
Maintaining simplicity while ensuring the artisan care of details, aesthetic decorative and functionality – that is the Chantal chair. Ideal for both residential areas and work locations, it is both simple and eye catching in its design. An excellent choice for a strong texturized wood piece that will, with its tones, bring you back to the simplicity of nature.
With a wide range of outfittings and furniture suitable in the minimalistic theme, one only needs to keep in mind a simple, clean look. With furnishings and furniture of complemental colors of black, white and sleek looking wood tones, it allows for creativity while keeping in mind the feel of the room – to keep it open to prevent disrupting the flow of space.
Interested in our exquisite furniture? Do check out our wide range of furniture on our new emarketplace: https://eshop.ddoubles.com.sg/