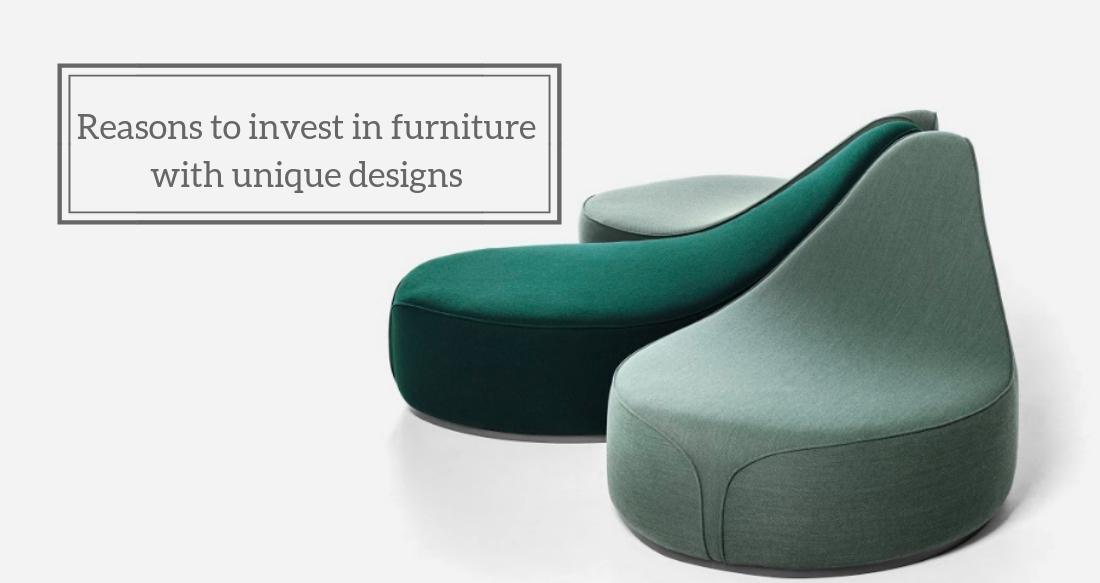 05 Oct

3 reasons to invest in furniture with unique designs

Go beyond your comfort zone and look out for furniture that is unique in form, structure and even material. You may then realise that these eye-catching pieces will be a conversation-starter in any kind of space – making it worth the investment.

1.Stand out from the rest

Buying furniture that is unique in design will definitely make you the talk of the town. At the very least, it will truly modernise and transform your space – whether it's at home, the hotel or your office. No need to blindly follow trends. Instead, with quirky furniture designs, you set the trends.

2.Quirky designs are classy as well

If you thought quirky furniture designs are only for young hipsters think again. Furniture with a unique design and form are also extremely classy – and they are from reputable, renowned brands that are constantly putting out forward-thinking designs that break the mould. Below are some examples.

laCividina – Waves Leaf pouf

Waves, inspired by the sea and its soft, gentle ripples, is beautiful in shape and form and multifunctional as well. The poufs can be rearranged according to any design – ensuring that you always have a chance to change this up with just one piece of furniture. Now, that's value for money!

Crassevig – Bias coffee table

This small table comes about as a result of the union of an inclined cylinder with a thin circle. Almost looking like it is defying gravity, the table is made of wood and exemplifies the skilled handcrafting in creating simple and clean lines. There are also no visible joints making into a unique design and aesthetic.

3.Furniture with a unique design and aesthetic are a worthy investment.

Furniture that is atypical in nature can be worth more over time. d'Doubles' director Andrew Tan said: "These furniture pieces with a unique aesthetic are usually introduced with rarer designs, materials, finishes and colours. The collectible design will invariably gain in value over time and the designs will continue to stay relevant for years to come. Additionally, it normally lasts a lifetime."

With uniquely-designed furniture, one doesn't have to worry that their pieces are not trendy anymore. In fact, it is likely that they are more likely to stand the test of time and render any need to constantly update your furniture.


Interested in getting the unique design of furniture that fits your home?

Do visit our emarketplace at https://eshop.ddoubles.com.sg/ or visit us at our retail outlet located at 61 Tai Seng Avenue, #01-04 Singapore 534167.