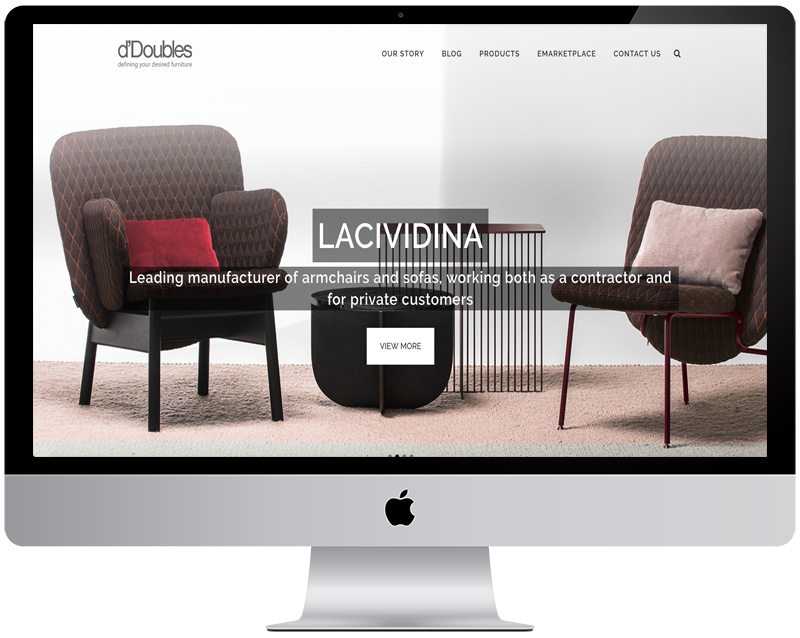 28 Mar

New Website

We, at d'Doubles, are excited to announce that our new website is now live. At d'Doubles, we always ensure that we put the needs of our customers first. Planning your living and work space can be an intensely personal experience, and we are just here to give you the support you need to make sure that we can help you create a space that is functional, ergonomic and unique.

Our new website puts our customers first by making the navigation of the website more user-friendly.  It is now more image-heavy and the website features updates that make it easier to use. In our new website, we place more emphasis on our curated products on sale. These products are accompanied by detailed descriptions so that you are well aware of what exactly you are looking at.

With the new website, we want your shopping experience to go smoothly both online and offline. As such, the new website allows you to have a good look at the furniture and its features but our customers are always welcome to our new showroom at 61 Tai Seng Avenue where d'Doubles can listen to your concerns and help you get what you want accordingly.

The website also contains a new blog section for editorial content that will be useful for customers as well as architects and designers. We will be highlighting new trends in the industry as well as providing content and interview on both local and international designers so that you know just what it takes for each piece of furniture to be made.

d'Doubles will also be launching an e-marketplace so that you can buy your furniture online. Additionally, we will also be launching a mobile app to make your shopping experience much smoother.

We hope you like the changes, and if you have any feedback, please let us know on our Facebook or Instagram page.